The Gear I Used to Survive My First Winter in Rural New England
Living full-time in the frozen wilderness requires a special kit
Heading out the door? Read this article on the new Outside+ app available now on iOS devices for members! Download the app.
It takes fortitude to settle down in a frigid climate, as anyone who lives in the northernmost latitudes of this country and Canada can attest. Roads can range from bad to non-existent. Power outages during life-threatening winter storms are common. Getting exercise—or even the mail—requires careful forethought. Even for a snow-lover like myself, someone who has spent plenty of time on glaciated peaks and winter camping in snow shelters, living full-time in northern Vermont was more than I bargained for. After a full season, this is the gear that kept me sane, fit, and planted.
For Keeping Warm
While I use all sorts of layering tactics—heavy down parkas to thermals—to survive Vermont's brutal winters, the real MVP for staying warm while exercising in temps from freezing down to -15 degrees is an active insulated jacket. My two favorites—Mountain Hardwear's Kor Airshell Jacket ($200) and the Arc'teryx Proton Hoody ($300)—have nailed the formula. Both have a super breathable, water-repellant shell made of 20-denier nylon blends that move with the body and brush off snow and light sleet. The Proton has 80 grams of synthetic insulation on the body, making it a warmer, albeit slightly less breathable jacket than the Kor Airshell, which uses a thin layer of high-loft fleece. The Kor also has a looser fit, making it perfect as a stand-alone jacket with a fleece or baselayer underneath, whereas the Proton has a very trim fit, excellent for layering underneath a shell or down jacket in frigid temps. Best of all? Both come in bright, neon colors, critical for Vermont's hunting seasons. 
After years of looking like a walking yard sale in my many layers of shells, fleeces, and thermals—a great technique for backcountry travel—I finally committed to a proper three-layer jacket for resort skiing. The Helly Hansen Swift Infinity Ski Jacket ($500) is a true frontside luxury. Primaloft Black Eco insulation kept me toasty on 15-degree lift rides at Bolton Valley Ski Resort, while extra-long flank zips are great for dumping heat on the way down. Five pockets, including a handy forearm zip for lift tickets and an insulated chest pocket to keep your phone's battery warm, provide all the space you need for a full days' outing. The hood fits nicely over a helmet without restricting peripheral vision, while a high-vis brim is a plus for night skiing. Most important, the recycled polyester Lifa Infinity shell material never wet out, even during sloppy transitions from snow to sleet to rain. The downside? Price.
While my middling form has improved since owning a woodstove, the Fiskars X27 Splitting Axe's ($70) excellent design makes me feel like a competitive woodchopper. This winter, I managed to split fairly thick rounds on my first strike with the X27 thanks to the even-keeled weight balance between the butt and the blade, which remains razor-sharp after a full winter season of chopping. With a so-far-unbreakable carbon fiber-reinforced polyimide composite body and budget price point, this three-foot-long splitting axe is my top choice for wood-reliant homesteaders and occasional campers alike.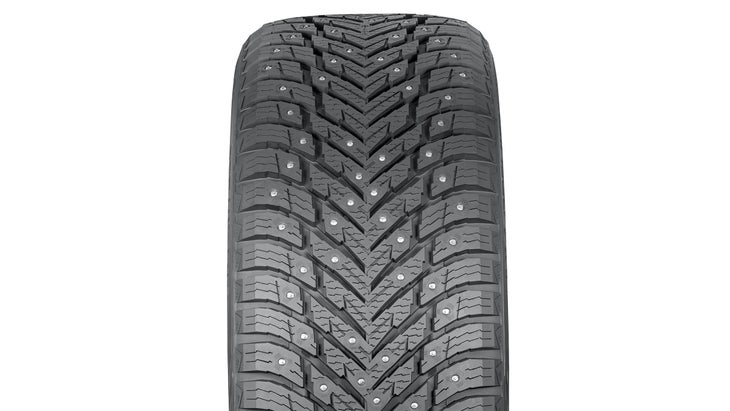 For Driving
You can't live in the northern half of Vermont without snow tires, full-stop. In well-paved, frequently maintained places like Burlington, you can get away with a set of non-studded winter tires like Bridgestone's popular Blizzaks or Michelin's X-Ice. But if you regularly drive through parts of rural northern Vermont, you need studded winter tires to help tackle the frozen trenches and rutted mounds that pit the state's prehistoric road infrastructure. On my particular quarter-mile stretch of unpaved road—lovingly referred to by a former plow-driver as "the steepest, most miserable hill in Vermont"—run-of-the-mill studded tires won't get you up the 16-degree slope when it's at its worst. 
When all other tires seem to fail, my set of Hakkapeliitta 10s from Finnish company, Nokian, keep on rolling. Like other winter tires, the Hak 10's have a special rubber compound that remains soft and pliable in sub-freezing temps, along with sipes and treads that grip and evacuate snow as it builds up. The magic is in Nokian's two sets of studs, with arrow-shaped studs down the center for acceleration and braking, and star-shaped studs along the shoulder of the tire for lateral grip when turning. All I can tell you is that my Subaru hasn't so much as flashed a traction control warning sign at me where four-wheel-drive pickups and other studded SUVs have slid entirely off the hill. As for road noise? It's almost imperceptible compared to other studded tires, even on long East Coast road trips, thanks to a little cushioned pocket behind each stud, which allows it to essentially retract on hard pavement.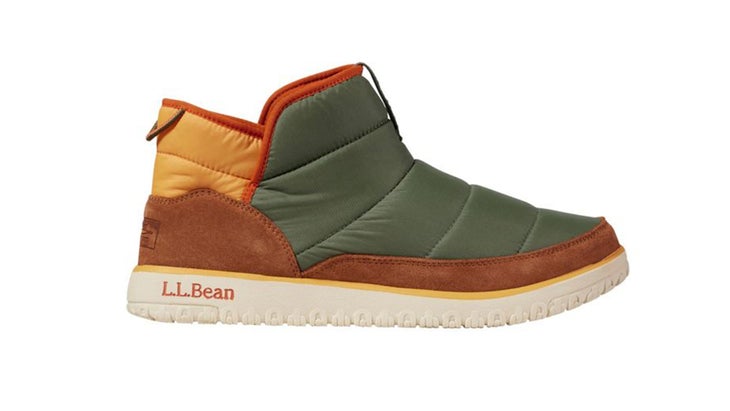 For Walking
Our 16-degree hill isn't any easier to walk down than it is to drive down. Oscillating between a massive ice luge and a rutted slushie pit, our road necessitates the use of spikes. For many years I swore by Kathoola's popular microspikes, which are a simple elastomer band with a set of spiked chains attached. Then I tried Hillsound's Trail Crampon Ultra ($79), which addressed all of my microspike grievances. The Ultras have 18 stainless steel teeth—more than most competitors—with longer spikes on the heel to keep you planted when walking downhill. As an added bonus, they come with a simple velcro strap that tightens across the top of the foot, keeping the Ultra's elastomer band from shifting over time. We tested several footwear brands' permanently-studded boots and shoes, but found none of them were worth the inconvenience of being unable to walk into a grocery store or friends' house without destroying the floors. 
And as someone with perpetually cold feet, I have strong opinions about down booties. While there are a million different down booties marketed towards the apres scene, I've become entirely reliant on my L.L. Bean Mountain Classic Quilted Ankle Boots ($99) for everyday wear. They perfectly balance shoe functionality and insulation. 200 grams of recycled down fill the upper, with a fleece lining adding warmth. A suede toe bumper and heel counter deliver extra support and water-resistance. But the major selling point is the grippy rubber outsole, which is substantial enough for dog walks—or to wear in and around the ski resort to give my numb toes a break. Despite the outsole and support, the Classics are compressible enough to throw in my pack when it's time to head up the lift again. Another major plus: the stylish design makes them appropriate for around-town usage.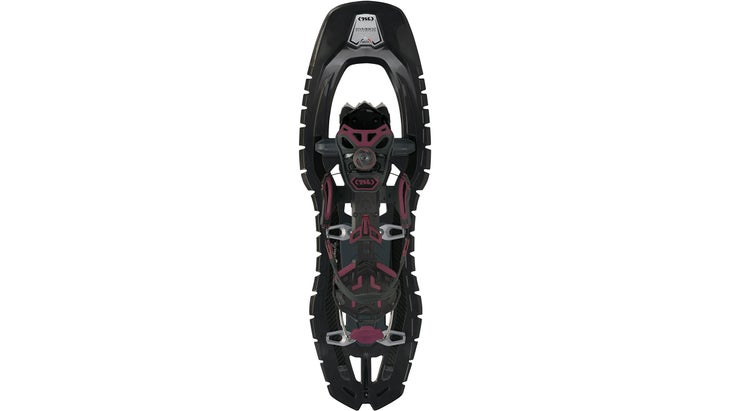 For Backcountry Adventures
For those who loathe fiddly snowshoe bindings, the TSL Symbioz Hyperflex Instinct ($330) is a godsend. While some snowshoes incorporate Boa fit systems into their design, few are quite as simple as the Instinct's, which can be tightened with just a single dial using interlinked cables that run around the binding. It takes less than 10 seconds to step into and tighten the snowshoe, but the Instinct stayed glued to our boots all day long, even while walking on slanty, iced-over trails. Eight sharp claws, crampons below the toes, and a flexy composite frame mean it has an outstanding grip on slick trails, although it offers little flotation in deep powder. If you're headed out into mixed conditions and never want to touch a strap or ratchet a binding again, this is the snowshoe for you.
A major upgrade from nordic area rentals, the Fischer Twin Ski Superlite EF ($319) was my first experience with cross-country skins—offset strips of mohair that grip on moderate uphills, but create no resistance while gliding. The Superlites, aptly named, are also absurdly lightweight at 1.29 grams per ski thanks to a hollowed-out wood core. I could ski in the tracks at the Trapp Family Lodge in Stowe all day without any fatigue (from pulling around the skis, at least). When skiing around my neighbors' fields, I opted for the Salomon Escape Outpath 64 ($360), which utilizes full steel edges for stability and a fishscale grip running down its center for uphill travel. As a bonus, this ski is narrow enough to fit inside classic tracks.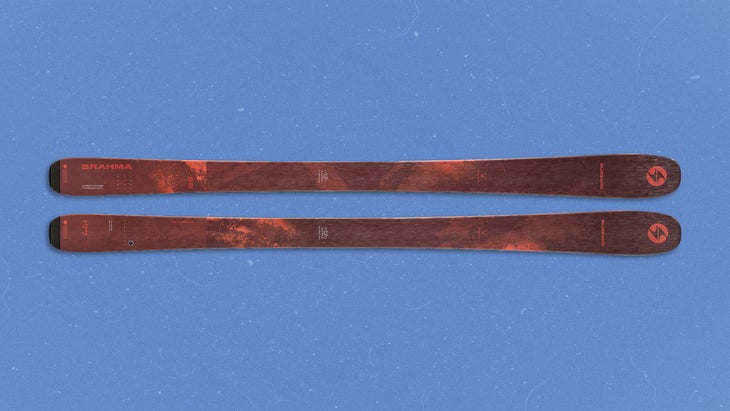 For Resort Adventures
To survive Vermont's seemingly-endless, five-month stretch of winter, I resolved to embrace the state's most popular sport: downhill skiing. A sub-par skier, I picked up a pair of Blizzard Brahma 88s ($699.95) in an attempt to move past the blue run plateau I'd hung around for the last decade. And while they look like All-Mountain skis, the Brahma 88s excel at frontside carving, even on the icy, hard-packed groomers of Bolton Valley Ski Resort. Thank the aluminum alloy construction, which sandwiches a beech and poplar TrueBlend core and provides tons of stability at speed. I strapped in wearing a pair of Tecnica Mach 1 110 MV boots ($599.95), which have enough flex for my poor intermediate-skier legs, while offering a locked-in feel with a tight heel and generous forefoot width. The Mach 1's also use a super-customizable Performance C.A.S. Liner, essential for dialing-in fit for my weirdly mismatched feet.
Lead Photo: L.L. Bean