Will Your Next Ski Jacket Be Custom Fit?
Made Apparel is on a mission to make better outerwear at competitive prices
Heading out the door? Read this article on the new Outside+ app available now on iOS devices for members! Download the app.
It all started with frustration about the fit of ski kits. Capri Philip and Cheryl LeBarr were working in design and development at Arc'teryx—a brand known for its premium outdoor wear and specific fit style —when they started wondering: is there a better way to serve a variety of body types outerwear?
Despite having lists of names of hundreds of "fit models," Philip found it nearly impossible to find people whose bodies matched Arc'teryx's measurement specifications. "Sizes are this calculated average that doesn't actually exist in real life," Philip says.
Companies use standard sizes to try and fit as many people as closely as possible. But for some, like LeBarr, those sizes don't work. "I'm a small/medium in the shoulders and an extra-large in the hips," she says. LeBarr's proportions didn't fit the backcountry ski apparel she designed for her then-employer—or any brand for that matter.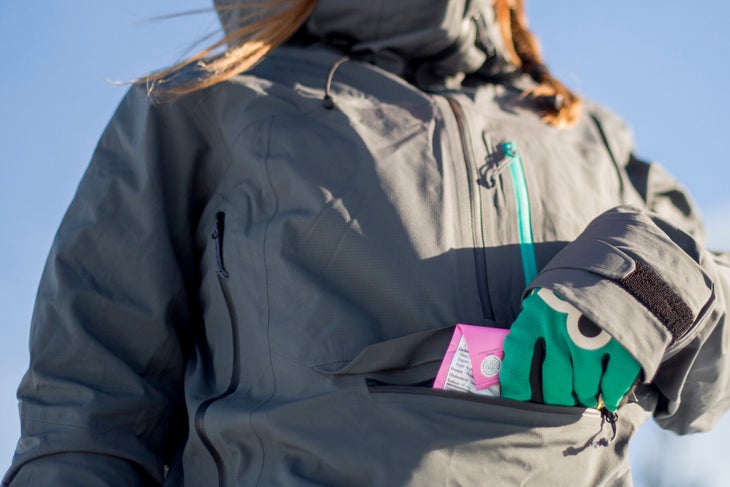 In 2020, at the tail end of the spring ski season, a friend introduced the two women to Dustin Butcher, then the brand director at ski hardgoods company G3. Butcher hails from the Wasatch Mountains in Utah and just so happened to have made-to-measure outdoor apparel on the brain. "I'd recently purchased my first custom suit and started thinking how great it would be to be able to do that with my ski stuff," Butcher explains. And he was tired of the stereotypical gender color choices in the outdoor industry: "Why can't a guy have a purple coat?"
Butcher's ideas struck a chord with Philip and LeBarr. At that time, they were still uncertain if made-to-measure manufacturing was even possible. No one in the outdoor industry had ever succeeded in doing it. "People have tried before," says Philip. "Our mentality was that there must be a reason why they're not doing it now. But it seemed like the demand existed, and we wanted to try it with ski apparel."
The trio launched Made via a crowdfunding campaign on Indiegogo on March 16, 2021. They offered  a hard shell backcountry ski jacket that was fully customizable, from fit to features, at 33-percent off a base price of $600. Customers took photos of themselves using an app called 3DLOOK, which uses AI to derive body measurements. They specified a fit style (slim, regular, or relaxed), and used an online form to select features, from pocket orientation to hood type to whether or not to include a powder skirt.
Philip's hunch that there was pent-up demand for such a jacket was well-founded. Made booked $65,000 worth of orders through its Indiegogo campaign. By the end of the year, the company had launched its official online store, offering the same jacket along with a hard shell pant. But pandemic-induced global supply chain issues put the brakes on. "We were expecting to start production in Fall 2021 and we didn't actually receive our final materials, everything in house, until June 2022," says LeBarr, who heads up the product development side.
Despite the initial setback, Made is thrilled with its factory partner in Bangladesh. "There's only a very few factories in the world that can do the type of product that we are doing, and at the quality that we want to do it," LeBarr says. Made has a dedicated team of about 15 people at the factory who work exclusively on its products. Each garment is individually checked against its customer measurements and specifications before its shipped. "We couldn't do this without them," LeBarr says.
Made is also delighted with its customers, who have stuck with the company through a very slow start. "They've been super enthusiastic," says Philip, who heads up design. She's learned a lot from Made'S initial supporters, and says she's continually recalibrating both the design and the design process based on feedback. Philip initially thought Made would see more clients like LeBarr, who is mismatched in her torso sizing (recall LeBarr is narrow on top and wide on bottom), but in reality they are seeing more of what Philip calls "smediums" or "in betweeners"—where, say, a medium is too small but a large is too big. Philip is also seeing a significant number of tall customers, particularly tall, thin customers who have traditionally had to purchase XL and above sizing for length but ended up swimming in the width. Or otherwise try and lengthen a smaller size. "One guy had used duct tape and webbing with some safety pins to extend his suspenders," says Philip. "It's kind of insane what people have to do."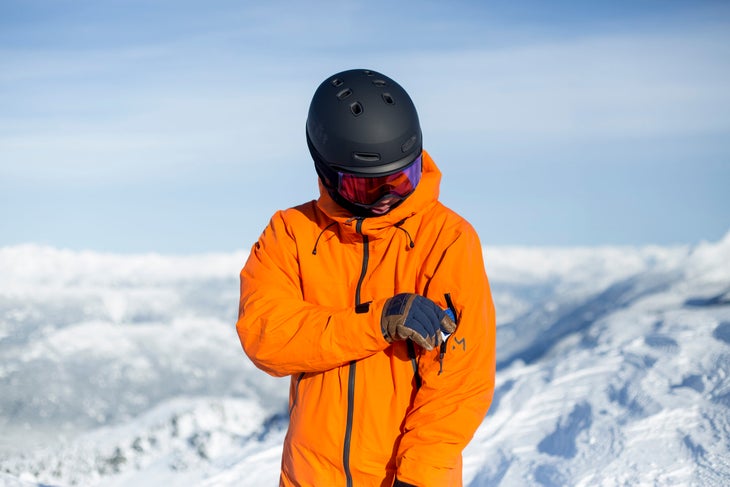 An unexpected customer segment has been folks who don't traditionally have a problem finding clothes that fit off the rack, but are drawn to Made by the ability to design their own features and colors. Philip says these people often end up being the most pleasantly surprised by what it feels like to ski in a custom-fit jacket. "They're like, 'This is so awesome—I never realized it made such a big difference.'"
The industry's response has been positive so far. In 2022, Made won an ISPO Award, honoring the most outstanding products in sports. At the Outdoor Retailer show in January 2023, the company nabbed an Innovation Award for its Custom Made-to-Measure Hard Shell Jacket.
But there are still challenges ahead. The lead-time for customers to receive an order, while drastically shorter than during the time of pandemic supply chain issues, is still six to eight weeks. Made's goal is three. The company is also behind in where it had planned to be with unveiling a full product line. So far, it's still just a hard shell jacket and pants. And all three founders admit they're still getting to know their customer, and what truly makes for the best fit and features in ski and snowboard apparel. But they have the answer to their original question. Is made-to-order possible in the outdoor industry? "Yes, it's working," says LeBarr. "We're doing it. And our costs are great, our margins are healthy, and we're charging the same rate as our competitors do for their non-custom fit."
Next on the docket for Made is another round of fundraising, launching a pair of bibs for Fall 2023, implementing third-party logistics to help decrease product lead times, and releasing an updated online order form to enhance the customer experience. Butcher is also getting his wish for purple ski apparel, with the addition of what LeBarr calls "a purple-y burgundy," to Made's fabric color choices. She recommends pairing it with "chartreuse," a sunny lime green, for an eye-popping kit.
Looking back on the first two years of business, Philip says she now understands the reason why no one else is doing made-to-order in the outdoor industry. "It's definitely not easy," she says. The learning curve has been steep, and Philip and team are still in the exhaustive state of nonstop learning. But they're buoyed by their customers' and the industry's response to their vision. "I can see the future of it," says Philip. "Having a full product line, being able to have circular production, recycle all our scraps, and implement all these plans that we have. It's not that far now."
Lead Photo: Courtesy Made