Remembering Yosemite Climber Zach Milligan
Writer Chris Van Leuven shares memories of Milligan, who was killed in a fall last week in Banff National Park
Heading out the door? Read this article on the new Outside+ app available now on iOS devices for members! Download the app.
Earlier this month, longtime Yosemite local and renowned ice climber Zach Milligan was found dead near a cliff at the base of Polar Circus, a famed route on the Weeping Wall above the Icefields Parkway in Banff, Alberta. Standing 2,300 feet high, Polar Circus is considered to be one of the most classic ice climbs in the Canadian Rockies; a showpiece capped with it's crux: a final two pitches that are a massive sheet of ice. It's also prone to avalanches. 
Rangers found Zach's vehicle on Friday, February 10, and the following day, drone searches discovered his body. His sister, Martha Milligan Hart, confirmed the terrible news on Facebook later that day.
"He was a world-class climber, incredible alpine skier, gifted musician, wicked smart; he could tell a wildly entertaining story and make almost anything funny," she wrote. "He will be missed more deeply than there are words."
Zach's brother Austin Milligan said there would be no autopsy, and that his death was being ruled an accident. According to an incident report from Parks Canada, he likely fell from one of the upper pitches on Polar Circus.
I heard the news from a mutual friend, climber Eric Kohl, and it took a minute to sink in. I had to repeat it several times: "Zach Milligan has died," I kept saying out loud. There were long pauses, and Eric's voice was cracking over the phone. I felt his pain. Zach had been my favorite climbing partner and close friend. The guy who made me laugh more than anyone was gone. He was 42 years old.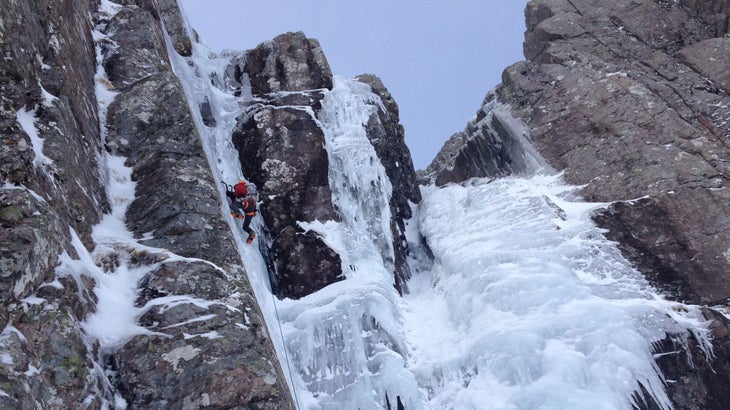 Zach lived for 13 years in a cave in Yosemite and seven more in houses in the park. He worked for the Yosemite cleaning service, Best Bet, during that time. Then, Zach moved to Bozeman, Montana, where he ran his namesake flooring business. He lived out of his non-converted Dodge Pro Master work van and slept among his tools. He also slept in his gutted hand-me-down Toyota Camry covered with wooden roof racks. He shared many of his later Yosemite years with his girlfriend, Kristin Anderson, living in a tiny house just outside the west entrance of Yosemite. The two met in 2004 and began dating in 2011.
"Zach is the most interesting person I have ever met," she recently told me. "I fell in love with him the moment I met him in 2004 during my first summer in Yosemite. I credit Zach for showing me what I was capable of; he challenged me and pushed me past my perceived limits, and he made me a better climber."
I've known Zach for decades, and I have also written about his various adventures for national outlets. I wrote about Zach despite the fact that he could care less about ever being in the media. For years, he chose not to have his climbing and skiing exploits documented in media, but he eventually let me write about him because we were buddies. When I asked him why, he told me: "What am I going to do, lie to you when you asked me if I soloed something and say no?"  
He was straightforward, honest, hard-working, and a dedicated athlete.
In February 2021, Zach made headlines worldwide for skiing Half Dome with Yosemite local Jason Torlano. I wrote a story for Outside on the descent, and Zach told me, "I wasn't in a survivable situation. I had no business being on Half Dome. I'm not a real skier."
After talking with Eric, I went to my computer and gathered every recent image I had of Zach. He didn't like having his picture taken, but I'm grateful to have a handful on file. Many were from this past year when we did our longest, most challenging routes together, such as the 2,000 foot 5.10 North Buttress of Middle Cathedral, an endless wall of loose rock in Yosemite. We also climbed Killa Beez, a multi-pitch 5.12 route, which is also in the valley. During that climb, Zach dropped a golf ball-sized rock on my head. "Pebble!" he yelled down before it smacked into my helmet. I also loaded re-read all my stories about him. Then I dug into my files, brought up our dictated conversations and read them repeatedly. This went on for days.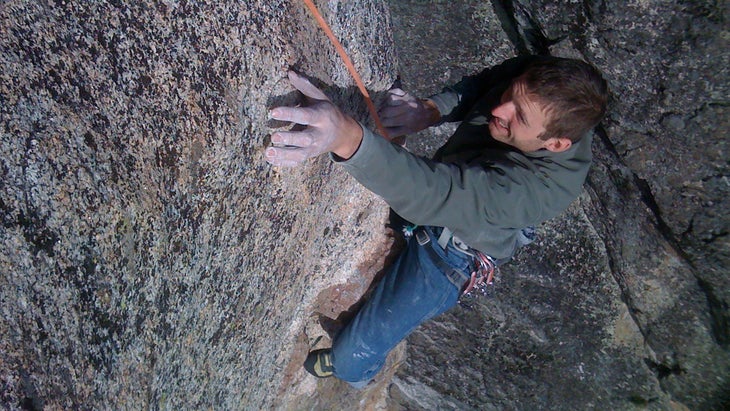 In a print feature for Men's Journal, I wrote about the time Zach, along with skiers Jason and Eric Rasmussen, descended an even more complex line butted against Half Dome, called Bushido Gully, which sits above 5,000 feet of granite walls. It was the most dangerous descent of their lives, where in one section, there was "no ability to turn because it was too steep and too narrow of a ledge," as Zach told me.
In a story for Gripped, a climbing website, I describe Zach's 20-plus ascents of the 2,000-foot Regular Northwest Face of Half Dome. Using a combination of aid climbing and free-soloing, he once completed the route in two hours and 30 minutes—for comparison, Alex Honnold free soloed it in 2:50. Zach also did approximately 300 free solo ascents of the Steck-Salathé route on 1,600-foot Sentinel Rock. He told me he free-soloed because, "You feel like you're in contact with God. It makes me feel like I'm in a magical place."
"He's the only person I know who gets worse when on a rope," says climbing guide Aaron Jones. He and Zach spent the winter of 2006 to 2007 living in Yosemite's caves and became frequent climbing partners. On a rope, Jones says "Zach looked like he was going to shake himself off the pitch, even though he was on the same terrain that he'd free solo."
I sometimes found Zach to be socially awkward, and he could easily offend people just by opening his mouth. Some climbers gave him the nickname "Hater Zach." And yet, his friends loved him more for it. During one interview, Zach described himself as "condescending, self-deprecating; Others say I'm brutal, honest, all of that." Longtime climbing partner Jean Redle described him on Instagram as giving a perspective that was "sometimes extreme, often deliberated, always calculated and mostly welcomed." Professional climber Dave Allfrey wondered why he got the "hater" nickname attached to him: "He was actually quite nice to me," Allfrey told me.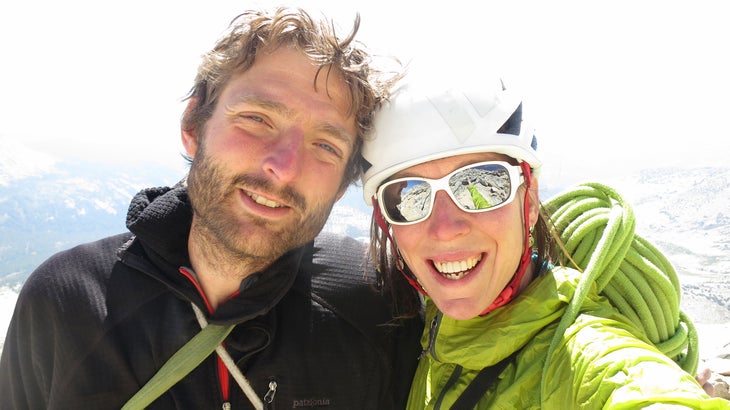 My last memories of Zach are from this past season at Arch Rock, at the west entrance to Yosemite. He walked to the climb barefoot with me, confidently hopping over the steep talus field, and we never stopped talking. Since it was hot, I climbed in my boxer shorts and, for fun, asked various teams if they'd seen my pants. That day, perhaps to one-up my awkward humor, he told me about the time he free-soloed the Steck-Salathé in Yosemite naked. He told me how he free-soloed many other routes, including the hard Leanie Meanie and multi-pitch New Dimensions, with its most challenging moves at the very end. Soon there was a crowd around us, with some people climbing above, and others belaying, with me feeding everyone snacks and him telling stories.
As a climber, Zach went out of his way to help everyone, and when we struggled, he walked us through the moves. He knew exactly what to do to make a climb feel just right.
Anderson told me that Zach was a different person when he was climbing, and that her most cherished memories were from their time in the mountains together.
"My favorite days with him were waking up at 3 A.M., running around on high Sierra ridges, and basking in the sun and wind," she said. "Outside of climbing, he offered unique perspectives on the world and was always the person I could talk to for hours, even if I called him with nothing to say."
Lead Photo: Kristin Anderson