How to Build a Cooking Fire
Here's how to get your campfire's flames fine-tuned for outdoor cooking
Heading out the door? Read this article on the new Outside+ app available now on iOS devices for members! Download the app.
This story was originally published on Clean Eating Magazine.
The heart of any weekend spent camping is undeniably the fire. It's where you gather, where you share stories and evenings under the stars with hearty outdoor-ready food and a drink in hand. But to get cooking while you're outside, you'll need a fire burning – and a good cooking fire begins with building a classic campfire.
Remember, it takes time to build heat when you're working with a campfire. You'll want to start prepping your fire early so it can reach the right temperature and generate the right balance of heat when you're ready to cook.
Follow these steps to successfully build, manage, and extinguish your cooking fire.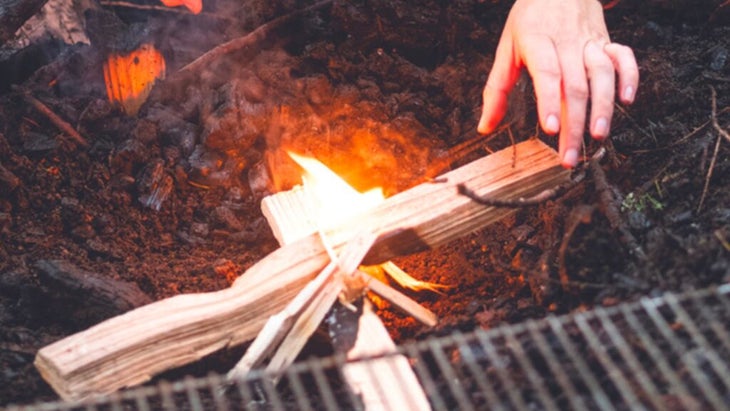 1. Gather Your Materials
At least one hour before cooking, create a teepee of kindling over tinder or a wadded up newspaper, ensuring ample space for air to circulate.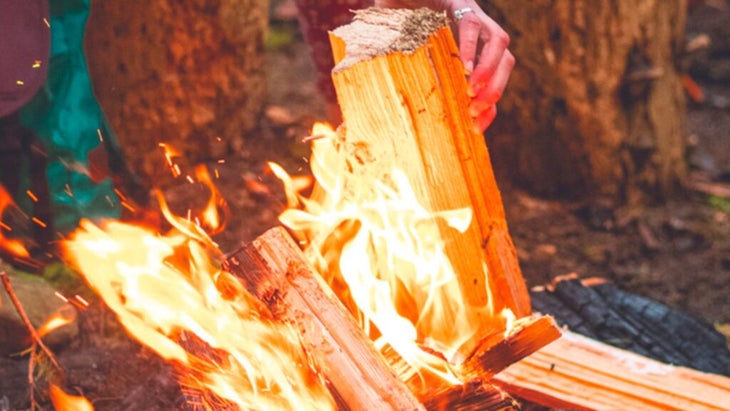 2. Light a Flame
Light the newspaper and, while gently blowing on the flame, slowly add larger kindling, working up to full-size logs.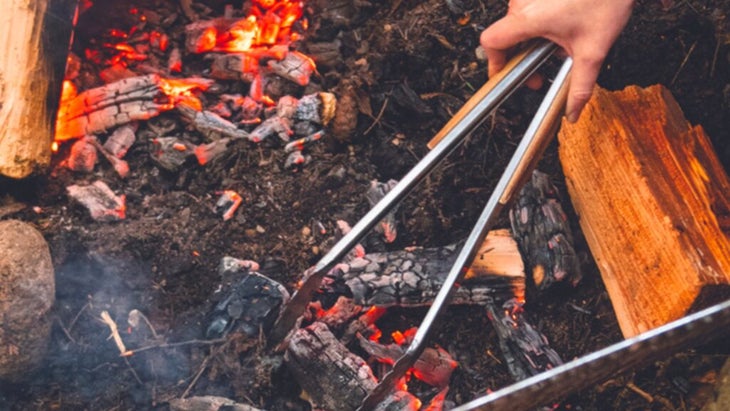 3. Get Your Grate in Place
Meanwhile, arrange flat rocks to one side of the fire for the grate to sit on. Scoop glowing coals under the grate and use tongs to arrange them.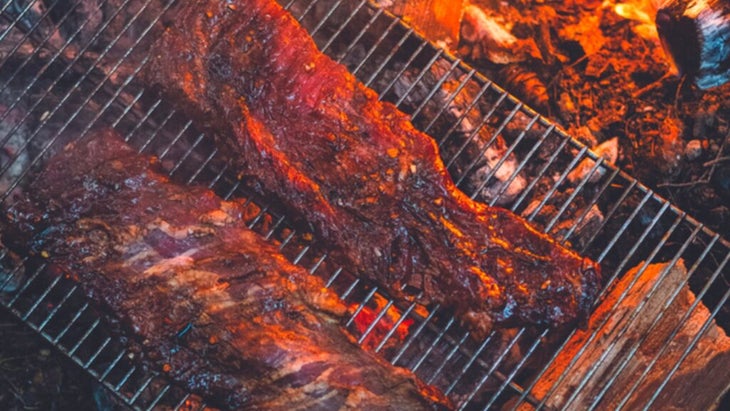 4. Monitor Flames and Heat as You Cook
Note hot spots, for accurate cooking temperatures.
Key Cooking Fire-Safety Tips
In addition to keeping an eye on how your food cooks, it's absolutely critical to practice fire safety at your campsite. An open fire can quickly become a concern if not watched carefully.
First and foremost, you should only start fires in approved areas under safe weather conditions. Dry or windy conditions can be unexpectedly hazardous; stray sparks can easily ignite a forest fire. Assess the wind as you're prepping your fire. You should also check if there are any fire restrictions in place where you're camped out before planning or prepping your cooking fire.
While your fire is burning, keep it under control and make sure its flames aren't left unattended. In seconds, an unmonitored fire can quickly turn into a hazard.
And always extinguish fires when cooking is complete. As Recreation.gov recommends, before walking away from your cooking fire, extinguish it thoroughly and pour enough water over top to drown the embers. You can also test the pit and debris for heat using the back of your hand; if it's cool, you're safe to walk away.
Lead Photo: Nick Cote