5 Documentaries We're Stoked to See at Mountainfilm This Year
The iconic film festival is celebrating its 45th year this weekend. Here are the documentaries we're most excited to watch.
Heading out the door? Read this article on the new Outside+ app available now on iOS devices for members! Download the app.
This Memorial Day weekend marks 45 years of Mountainfilm, with more than 100 documentaries screening at the festival in Telluride, Colorado, from May 25 to 29. The 2023 festival is dedicated to the iconic late ski mountaineer Hilaree Nelson, who died during her descent from 26,781-foot Manaslu on September 26, 2022. A longtime Telluride resident, Nelson appeared in various documentaries at Mountainfilm over the years, and guided programming as a guest director in 2021. At 1 P.M. on Sunday, May 28, the festival will host the world premiere of a documentary that captures one of Nelson's last expeditions. Outside is supporting Mountainfilm as its 2023 national media sponsor.
After three years of holding an online festival due to the pandemic, Mountainfilm will only be in-person this year. In addition to feature-length and short films, Coffee Talks, the Minds Moving Mountains Speaker Series, and DocTalks are on the schedule. You can purchase passes for the festival here.
When Mountainfilm was founded in 1979, most of its programming focused on gravity-defying climbs. As word of the festival spread, the event grew to include a diverse range of athletes, activists, and artists. This year's lineup exemplifies that tradition, celebrating the resilience of the human spirit.  
Here are five films we can't wait to see this weekend:
Earthside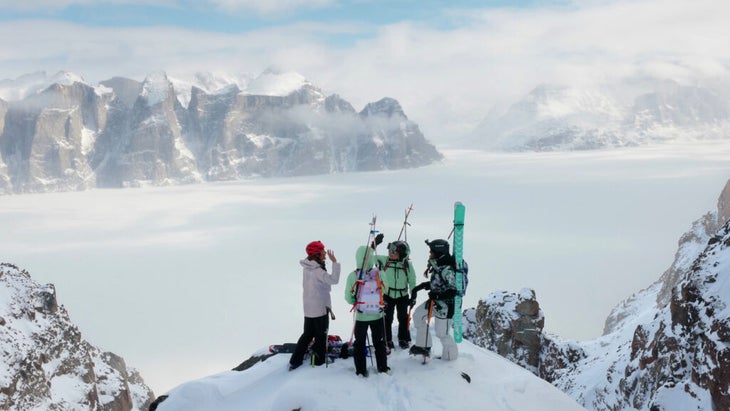 In the spring of 2022, Hilaree Nelson, Brette Harrington, Emily Harrington, and Christina Lustenberger flew north of the Arctic Circle with the goal of scoring first descents on Baffin Island. Navigating massive seracs and freezing temperatures, the group spent over a week skiing 1,000-meter couloirs and climbing more than 20,000 vertical feet as part of an expedition sponsored by the North Face. Earthside (40 min.) captures the highs and lows of that trip, as directors Kaki Orr and Robert Wassmer follow the team through tests of will and trust. The documentary is especially poignant in light of Nelson's death just months after filming. The 49-year-old mother of two was a mentor to athletes of all genders, but particularly to women. Watching Nelson guide this all-women expedition is both heartbreaking and heartening, a reminder of all that she made possible.
Wild Life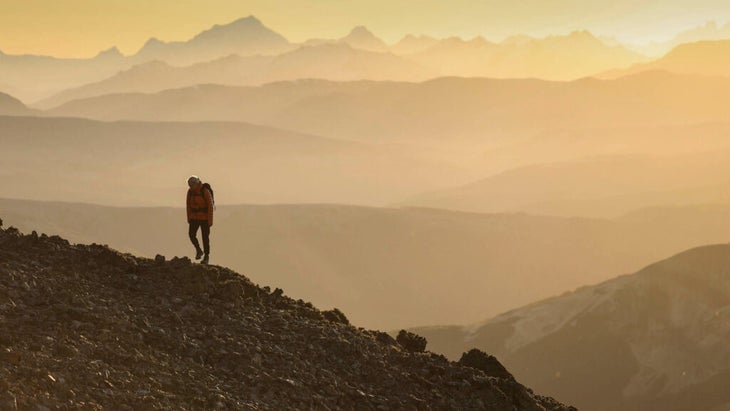 When her husband Doug died in a kayaking accident in 2015, Kristine Tompkins was left to lead the couple's conservation nonprofit alone—just as the organization was about to make the largest private land donation in history. Wild Life (93 min.), from Oscar-winning filmmakers Chai Vasarhelyi and Jimmy Chin, chronicles Tompkins's dogged efforts to create national parks in Chile and Argentina, preserving the countries' natural wonders for generations to come. The documentary is, as Stephanie Pearson wrote for our  May/June issue, an "epic saga of love and loss," revealing how Tompkins channeled her grief into protecting some 14.8 million acres. "I want people to realize that this film is not about Doug and Kristine," Tompkins told Outside. "It's the representation of hundreds of Chileans' and Argentines' work. Mother Nature is not winning this game. We are all on the losing team, and everybody needs to join the fight."
Cowboy Poets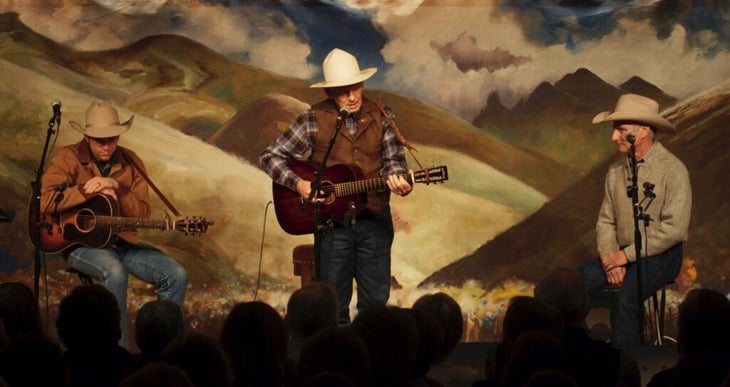 Since 1985, people have gathered in the high desert of Elko, Nevada, for the annual National Cowboy Poetry Gathering. For six days, crowds pack into small downtown theaters to hear stories about ranching, horses, and life in the rural west. In Cowboy Poets (92 min.), director Mike Day turns his lens toward these storytellers as they navigate an ever-changing landscape blighted by climate change, fossil fuel extraction, and political polarization. Through lyrical verse, the cowboy (and cowgirl) poets interrogate their region's founding myths and contemplate a way forward, as drought and wildfires threaten to decimate their livelihoods. With lingering wide shots of torched pasture and mountainous expanses, Day records what has been lost and what's at stake.
Patrol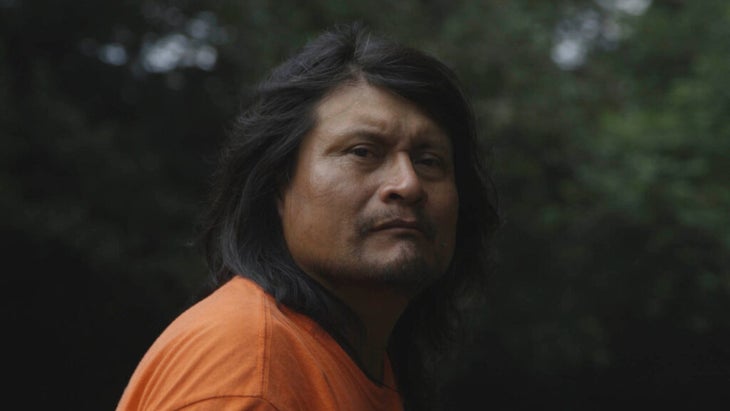 On the Caribbean coast of Nicaragua sits a wildlife sanctuary teeming with jaguars, great green macaws, and howler monkeys. The 785,000-acre Indio Maíz Biological Reserve is home to the Rama and Afro-descendant Kriol peoples, who consider the area sacred. In Patrol (82 min.), directors Brad Allgood and Camilio De Castro Belli follow park rangers from both groups as they attempt to shield the land from illegal cattle ranchers. The film draws attention to the urgent issue of "conflict beef"—meat harvested from deadly attacks on Indigenous land. Demand for imported beef in the U.S. soared during the early days of the pandemic, and Nicaraguan settlers stole acreage to increase production, according to Reveal. The reserve is one of the most intact tracts of lowland forest left in Central America. As Patrol shows the Indigenous rangers teaming up with a conservationist and undercover journalists, the documentary illustrates how protecting ancestral lands is a moral and environmental imperative.
Mama Bears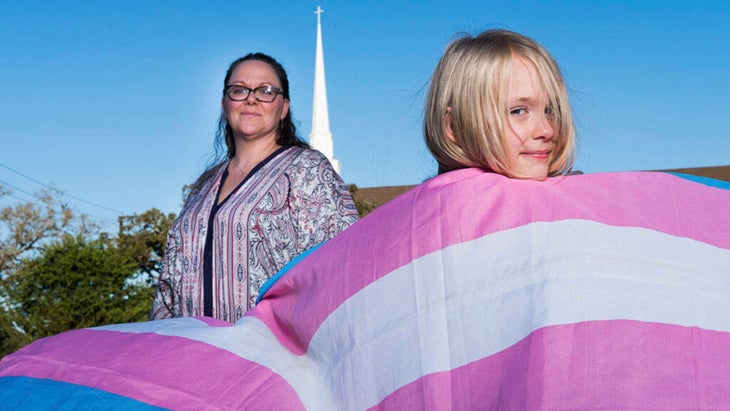 As GOP-led state legislatures across the country attack the rights of trans children, thousands of mothers are taking a stand. Mama Bears (90 min.), directed by Daresha Kyi, follows some of the 32,000 movement members fighting for a better world. Many self-described "mama bears" grew up in conservative Christian households, where they were taught that being LGBTQ was a sin. But their faith in God is what propels their activism. "The Bible says some are born this way, and some are made this way. And my child is fearfully and wonderfully made. My child was born for a time such as this," activist Kimberly Shappley says in the trailer.
Lead Photo: Bash Jelen