'A Prayer for Salmon,' 'Resistance Climbing,' and Other Media We Loved This Month
Our editors listened to a podcast about Indigenous resistance, watched a film about Palestinian climbers, and checked a few more books off of our reading lists
Heading out the door? Read this article on the new Outside+ app available now on iOS devices for members! Download the app.
In April, Outside editors published features about wolf conservation and a daughter revisiting her father's favorite trail. We also covered the best state parks in the U.S., a new film by Elizabeth Chai Vasarhelyi and Jimmy Chin about Kristine Tompkins, and continued our new climate column. In our free time, we listened to a podcast about the Winnemem Wintu people's fight with a California dam, caught the latest climbing films from Reel Rock, and did a lot of reading. Here's everything we loved this month.
What We Listened To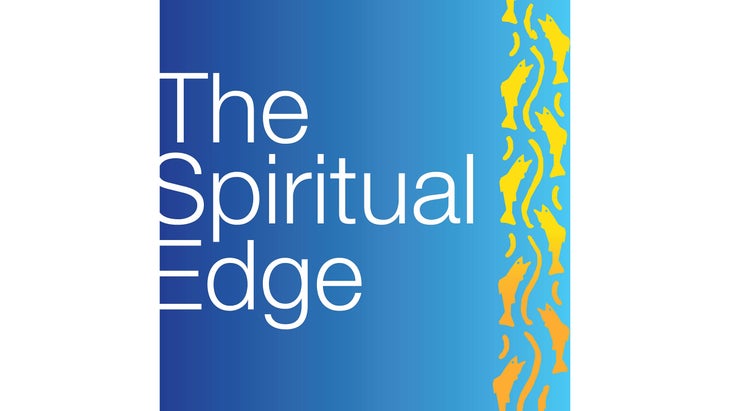 'A Prayer for Salmon'
While washing dishes, doing laundry, and slogging through other endless household chores this month, I listened to "A Prayer for Salmon," an 11-part series from the KALW podcast, The Spiritual Edge. Released earlier this year, the show chronicles the Winnemem Wintu people's decades-long resistance to the enlargement of Shasta Dam in northern California, which would destroy their sacred sites, as well as their fight to return Chinook salmon to their homeland on the adjoining McCloud River. Co-hosted by reporter Judy Silber and Diné scholar Lyla June Johnston, the show deeply explores how the Winnemem Wintu see their fates as being intertwined with those of the salmon that they speak for. As Johnston told me in an interview, this belief—that our future as humans is bound up with that of all living things—is a perspective that many Indigenous people share. "If we wipe out certain ecosystems, we not only wipe out the endemic species of the area, but also the different cultures that can't really exist anywhere else," Johnston says. "And if we are concerned with preserving linguistic and cultural diversity in the world, we should understand that destruction of certain biomes entails the destruction of these different threads of human culture." —Isabella Rosario, assistant editor
What We Watched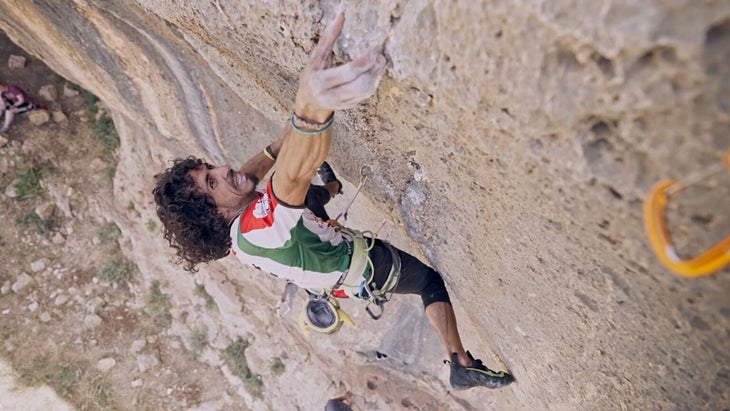 Resistance Climbing
The film Resistance Climbing describes a community, with members such as a Bedouin who as a 14-year-old goatherd passing a cliff in Palestine was invited to try climbing, and has since become the country's best. At another cliff base, a Palestinian woman climber carries on a conversation while one and then two gunshots ring out nearby. A third climber describes brutal nighttime house invasions by the military. A group of climbers hike to a remote cliff and visibly relax the farther they get from their strife-torn home in the West Bank.
This 38-minute film, from Nick Rosen and Zachary Barr of Reel Rock, starts with a relatable theme. Someone who was once crazy about a pursuit, and put everything to it, comes to question its meaning. Andrew Bisharat, a Colorado climber-writer (and longtime friend of mine), also yearns to learn about his heritage. Andrew's grandfather was a prominent architect in Palestine whose family was displaced in 1948. As a child Andrew hid the origin of his surname, because people grimaced, envisioning terrorism. In Resistance Climbing, he accepts an invitation to visit Palestine from Tim Bruns, an American who, after studying Arabic at Colorado College, moved with a friend to Palestine to develop climbing there.
Questing but humorous, Andrew is shown stepping glumly on a scale as he enters his forties, struggling on a boulder problem as his new Palestinian friends razz him—and, at times, at a loss for words as he contemplates their world and that of his forebears.
Warmly welcomed, he absorbs how important climbing is to people who have endured so much conflict and stress: it is, says a woman, "the closest thing we can feel to being free." —Alison Osius, senior editor
Jury Duty
Sometimes you need a comedic release. And Amazon Freevee's new show, Jury Duty, gave me just that. At multiple parts of this feel-good comedy, tears were running down my cheeks from laughing so hard. The premise is unique: a production crew makes up a fake trial with a fake jury and a fake judge. Everyone on the show is an actor—except for one juror, Ronald, who is led to believe it's real. If you're still missing The Office all these years later, you'll love the documentary-style filming of this comedy. Imagine a world in which Jim Halpert wasn't an actor. That's this show.
In 30-minute episodes, you watch Ronald endure the most ridiculous scenarios (including a juror wearing self-made "chair pants") while simultaneously going through the monotonous motions of the jury system. It's a social commentary with a feel-good twist. You'll walk away from the eight-episode series with an optimistic view of the world and society.  —Ellen O'Brien, digital editor
What We Read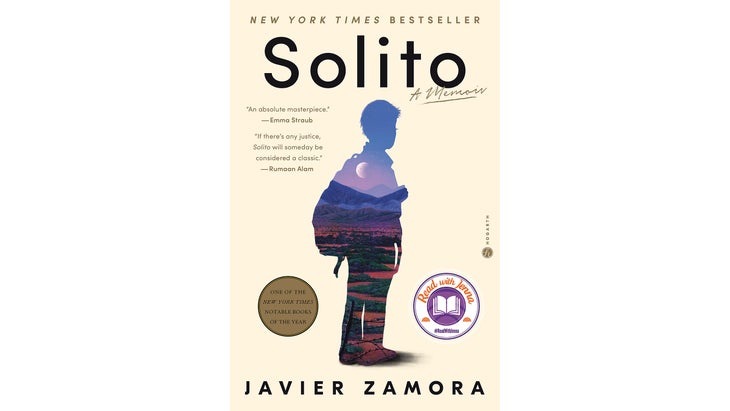 Solito, by Javier Zamora
In this memoir, Zamora tells the harrowing story of his migration from El Salvador to the United States as an unaccompanied child. He writes entirely from the perspective of his nine-year-old self, and the innocence and simplicity of the prose breathe something fresh into what has sadly become a classic American narrative. The challenges of evading La Migra, dealing with Mexican police, and battling heatstroke, hunger, and dehydration all come into sharp relief when the protagonist is still learning to use the bathroom, and hasn't mastered tying his shoes. It's an arresting book, deeply sad and still hopeful, and feels more relevant than ever. I think it's a must-read. —Abigail Barronian, senior editor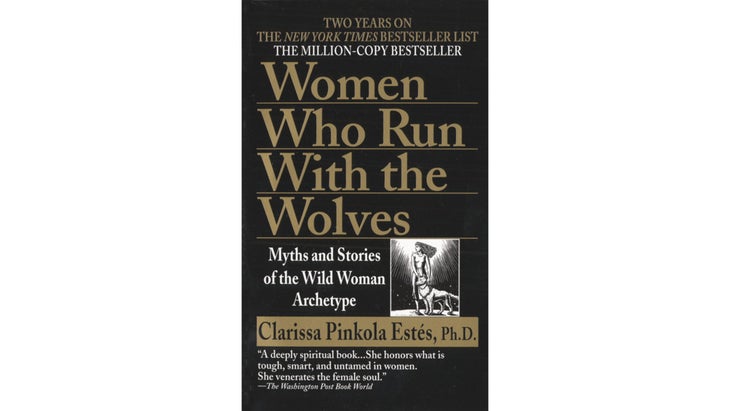 Women Who Run With the Wolves: Myths and Stories of the Wild Woman Archetype, by Clarissa Pinkola Estes
I've had a hard copy of this book sitting on my shelf for several years. It was given to me by one of the women I most admire for her adventure spirit and deep connection to nature. Looking for inspiration, I finally picked it up this month. The book surmises that within every woman there is a wild and natural creature, a powerful force, filled with good instincts, passionate creativity, and ageless knowing. Her name is Wild Woman, but she is an endangered species.
As the seasons change and we move out of my most comfortable season—ski season—and into the newness of spring and the pending outdoor adventures of warmer weather, I'm fueled by this book's rejection of civil, domestic culture and inspired to shed fear and exhaustion and run headlong into the next season. The message of this book is life-giving for anyone who feels most at home in the wilderness and is looking to channel that energy even while sitting in front of your very full inbox. —Sierra Shafer, editor-in-chief, Ski
H Is For Hawk, by Helen Macdonald
On my runs across the high plains where I live, I see hawks nearly daily, floating on the wind, swooping down in front of me, inspiring me to lift my gaze, run taller, and join them in the air. I fancy that I have some connection to them, that they look forward to me and my dogs coming out to play, and I've wondered if I could tame one and have it come to me and land on my hand. So I was intrigued when I came upon this award-winning 2014 book about a British academic training a Goshawk as she deals with the grief of losing her father. I knew I was in for a treat when, on page five, I found this gem: "Looking for goshawks is like looking for grace: it comes, but not often, and you don't get to say when or how." After reading the book, I am even more fascinated by my hawks, but completely disavowed of my importance in their lives or of any desire to tame one. "Of all the lessons I've learned in my months with Mabel [her hawk]," Macdonald writes near the end of the book, "this is the greatest of all: that there is a world of things out there—rocks and trees and stones and grass and all the things that crawl and run and fly. They are all things in themselves…Their inhumanity is to be treasured because what they do has nothing to do with us at all." —Jonathan Beverly, senior running editor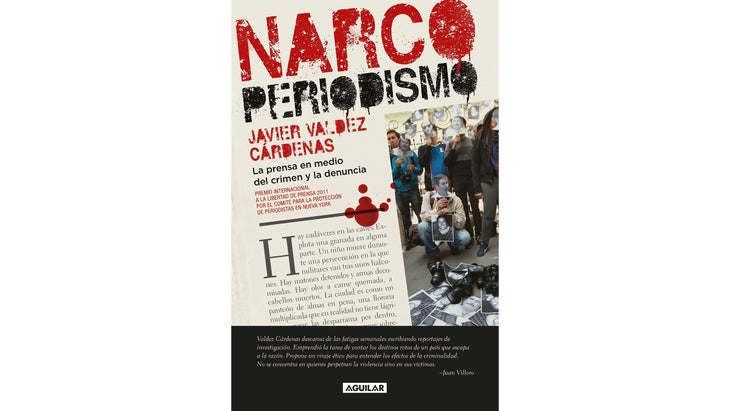 Narcoperiodismo, by Javier Valdez Cárdenas
Earlier this month, the New Yorker published a gripping feature on a group of Mexican journalists who put their own safety at risk to investigate the assasination of their colleague Miroslava Breach after narco-connected officials tried to bury it. The piece by Melissa del Bosque is a worthy read on its own; it also convinced me to go back and reread what I think is one of the most important works on the dangers of practicing journalism in Mexico: the 2016 book Narcoperiodismo.
Written by Javier Valdez Cárdenas, a Sinaloan journalist who specialized in investigating corruption and the drug trade, Narcoperiodismo ("Narcojournalism") collects interviews with media workers and academics about the often-lethal hazards they face, from death threats to kidnappings, in covering the drug war in Mexico, which is currently the most dangerous country in the world for journalists that isn't in an active war zone. The end result is a blunt indictment of how government inaction and corruption have created an environment where reporters self-censor, leave the business, or even flee the country just to survive.
As Valdez writes in the introduction, "This isn't just a book about drug trafficking and journalism, it's also a book about the political power that kidnaps and pursues–in order to kill, torture, and threaten–those who work in the mass media…" Unfortunately, that now includes him: In 2017, just months after the book's publication, narco-affiliated gunmen shot Valdez to death near his publication's offices in Culiacán. (As of right now, this book is widely available in Spanish, but it hasn't been translated to English yet.) —Adam Roy, executive editor, Backpacker
Lead Photo: Courtesy the Publishers