Get Paid to Travel or Move to One of These Beautiful Locations
These destinations are still keen to jump-start tourism after the pandemic, so they're offering airline tickets and other freebies. Other places will actually pay you to move there. Here are the pros and cons.
Heading out the door? Read this article on the new Outside+ app available now on iOS devices for members! Download the app.
Early on after the pandemic, some destinations offered unusual incentives to jump-start tourism. In the summer of 2020, you could score free plane tickets to Las Vegas or gratis hotel stays in Cancun. Uzbekistan simply offered cash: $3,000 for any tourists who got COVID during their stay.
And the deals are still out there, if you know where to look. A few locations are still trying to revive visitation and offering enticements like free plane tickets and cash. Certain cities, both abroad and here in the U.S., will even pay professionals to relocate, offering cash grants and such perks as free office space and gear rentals.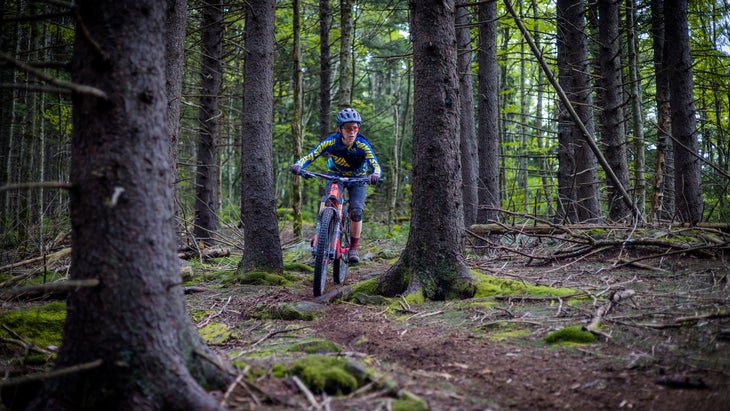 Sound too good to be true? It isn't. Nicole Falk, a management consultant, moved to West Virginia from San Francisco a year ago through the state's Ascend Program, which is designed to attract remote workers. Falk was interested in relocating partly because most of her clients were on the East Coast, but also because West Virginia has seriously good biking. West Virginia was offering $12,000 and other benefits, like free coworking space.
"I looked into a few different remote-worker programs, but I knew West Virginia had a lot of mountain biking," Falk says, adding that she moved to the small town of Lewisburg last May and immediately became involved in the local scene. "I fell in love with the community, and was instantly connected with bike-shop owners, race directors, and local group rides…It's been great."
Here are five incentive programs good enough to tempt you to pack your bags for a quick trip—or maybe even pack up your life and move—with pros and cons for each.
Get $15,000 Euros to Move to Sardinia, Italy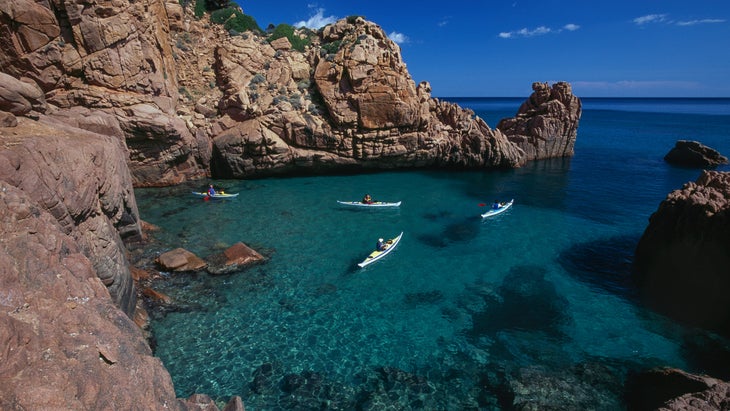 Sardinia is the second-largest island in the western Mediterranean, behind Sicily. The roughly 9,000-square-mile island is known for its beaches and lush mountains, a surfeit of beauty and recreational opportunity. But the small towns throughout its countryside have experienced a "brain drain" in recent years, as young locals move to larger cities in search of better economic opportunities. Hence the government is looking for young professionals to bolster their numbers and spend money in their towns.
The deal: Sardinia will pay remote workers $15,000 Euros (roughly $16,500) to move to one of the small communities located in the island's countryside. The Sardinian government has set aside 105 million euros for the project, with the funds to be doled out through 2024.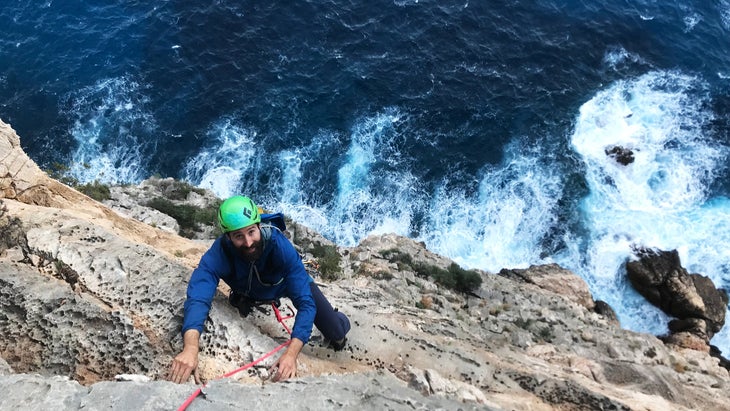 How to apply: Go to Sardinia's government website to read more about the process. You can translate the page, but speaking Italian (which I don't) will help immensely. We recommend reaching out to a relocation firm designed to help guide you through the process of moving to Sardinia.
Why move: Um, it's an island in the Mediterranean! Sardinia is known for its white limestone cliffs, sandy beaches, and surprisingly mountainous terrain. Gravel bikers have hundreds of miles of low-traffic roads to explore, and mountain bikers have endless choices. Climbers have hundreds of steep routes; and paddlers have the entire Mediterranean Sea off their bows. The signature adventure is probably trekking the Selvaggio Blue (translation: Wild Blue) Trail, a 25-mile multi-day hike that traverses the coastline of the Gulf of Orosei, where white cliffs tower above the wild blue Mediterranean. Following the route will have you scrambling up limestone cliffs and dropping into white sandy beaches. The trek requires technical climbing skills and gear, and most people take three to four days (or more) to complete it. We think the adventure will go smoothly if you hire a local guide.
The catch: That $15,000 Euros has to go toward renovating a home in Sardinia. The community you choose also must have fewer than 3,000 residents, and you have to live in Sardinia full time for at least 18 months. Which sounds pretty good to me.
Fly free to Hong Kong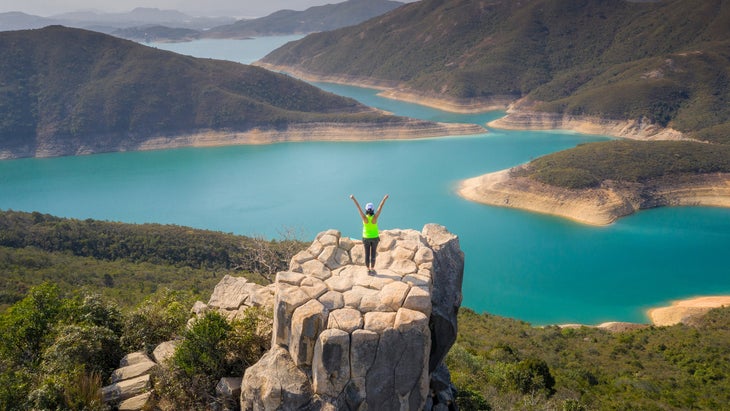 Hong Kong has been tied to mainland China's strict travel- and social-distance restrictions, and only just opened up to travelers in January. Intended to relaunch tourism, a free ticket initiative is part of the Hello Hong Kong program, which includes hundreds of scheduled festivals and events, such as the International Dragon Boat Festival and the Hong Kong Pop Culture Festival, throughout 2023.
The deal: The Hong Kong Special Administration Region is releasing 500,000 free tickets on Hong Kong Airlines, Greater Bay Airlines, Cathay Pacific, and HK Express, given out essentially via a lottery system.
How to enter: Apply on this website to win a free round-trip, economy-class ticket to Hong Kong in 2023. The tickets are being released in waves to travelers from different parts of the world. The first two waves have already gone out to residents of Southeast Asia and mainland China. The next release is May 1, with tickets open to travelers from the United States and the rest of the world. Winners will also receive a welcome pack of vouchers worth over $100 in local currency, good at participating restaurants, bars, and hotels.
Why go: The bustling city of Hong Kong sits on a rugged island off the southern coast of mainland China. The popular 5.3-mile Dragon's Back Trail urban hike delivers big-time views of the coastline and surrounding islands. Or hire a guide and go canyoneering in Ping Nam Stream, a tight gorge that promises waterfall rappels and rock jumps. A consistent beach break in Big Wave Bay has created a legit surfing culture on the island.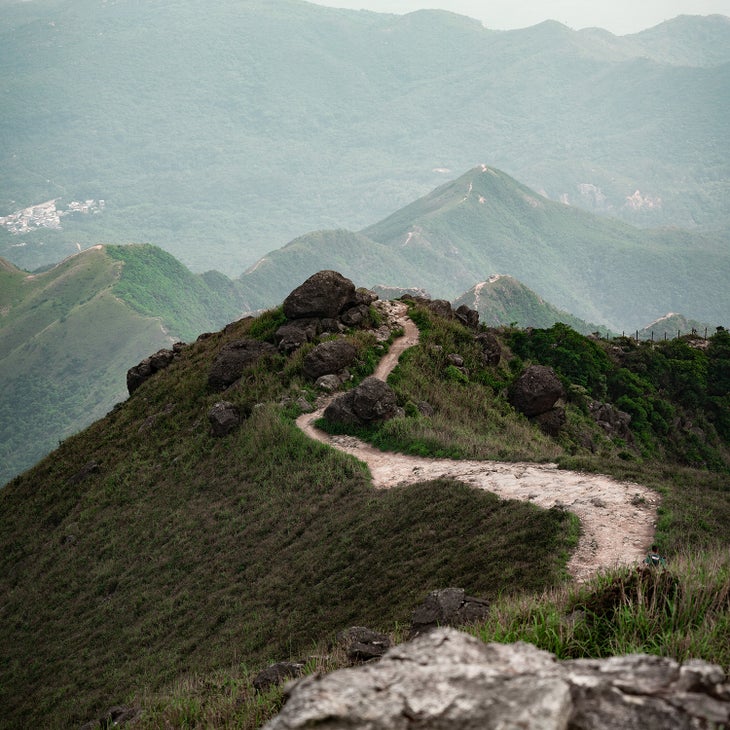 The catch: You might win a free ticket, but you'll still have to pay all taxes and fees associated with that ticket. More significantly, many countries issued a travel advisory for Hong Kong well before the pandemic hit because of civil-rights issues and the Chinese government's silencing of pro-democracy demonstrations. Currently, the U.S. state department has issued a level 3 travel advisory (on par with advisories for Guatemala, Honduras, and Jamaica) for China that includes Hong Kong because of "arbitrary enforcement of local laws." Hong Kong only recently opened to international travelers, but initial reports from journalists traveling to the city indicate the political situation has eased since the pre-pandemic spike in protests. We also consulted travel advisories from multiple countries. By most accounts, Hong Kong is a safe destination with little violent crime, but travelers should always be aware of the political tension between the island and mainland China, avoid commenting on it in public or social media, and steer clear of any public demonstrations. Always respect local laws. For instance, CBD (cannabidiol) was recently listed as a dangerous drug in Hong Kong, and possession could put you in prison. As you would anywhere, assess risk carefully and adhere to local laws and customs.
Make $12,000 by moving to West Virginia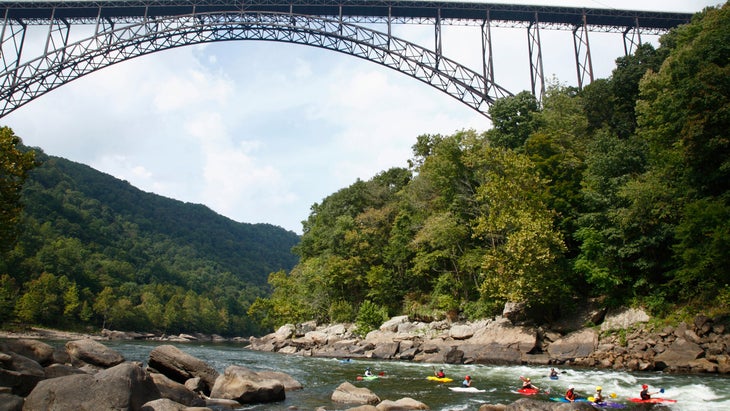 West Virginia was also seeing young residents move elsewhere in search of employment. The Ascend WV program is seeking to reverse that trend.
The deal: Ascend is offering remote workers $12,000 in cash to move here, plus free access to a coworking space, and over $2,500 in vouchers and gear rentals for outdoor recreation over a year.
How to apply: Check out this website. After submitting an online form, the top-scoring applicants will undergo virtual interviews before the winners are picked.
Why move: A particularly dramatic swath of the Southern Appalachians defines the eastern portion of West Virginia, delivering some of the best whitewater paddling and rock climbing in the Eastern U.S. There's a legitimate ski scene in the winter, with some 10 areas, including Snowshoe Mountain Resort, comprising the top concentration in the Southeast. Let's also mention the newest national park, New River Gorge National Park, a renowned center for rafting and river sports as well as climbing on myriad crags, including the aptly named Endless Wall. Elsewhere in the state, the unique sandstone fins that run along the ridgeline of Seneca Rocks have been a hotbed of multi-pitch traditional climbing for decades. Mountain bikers should look to the lift-served downhill of Snowshoe, which has one of the most extensive trail systems in the East (40 trails, 1,500 feet of vertical drop) and a roster of races and events such as the Enduro series and UCI Mountain Bike World Finals. They don't call West Virginia the Mountain State for nothing.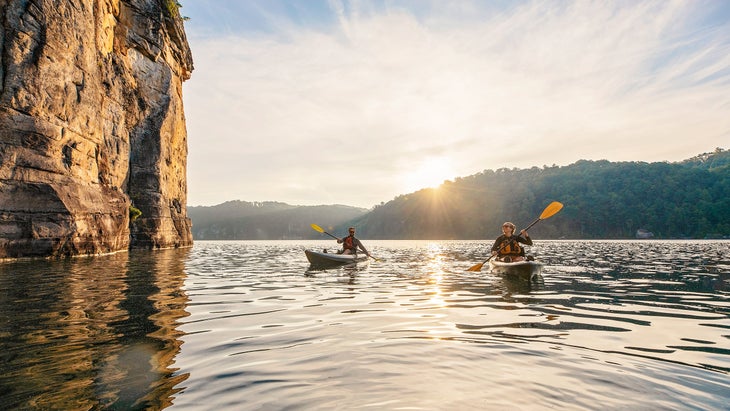 The catch: There are restrictions. Applicants must move to one of four designated communities:; Morgantown, Greenbrier Valley, the Eastern Panhandle, or Elkins. Morgantown is a vibrant college town and home to West Virginia University, Lewisburg is a small artsy community that serves as the hub of the Greenbrier Valley, Elkins is in the mountains near biking and skiing, and the Eastern Panhandle is a collection of small towns in the mountainous northeastern corner of the state. Payments are distributed over the first 12 months of residency, with the remaining balance given at the end of your second year in West Virginia. So far, thousands have applied to Ascend WV, and more than 100 remote workers have already made the move. The program's goal is to bring 1,000 new workers to the state in the next few years.
Get Paid to Visit Taiwan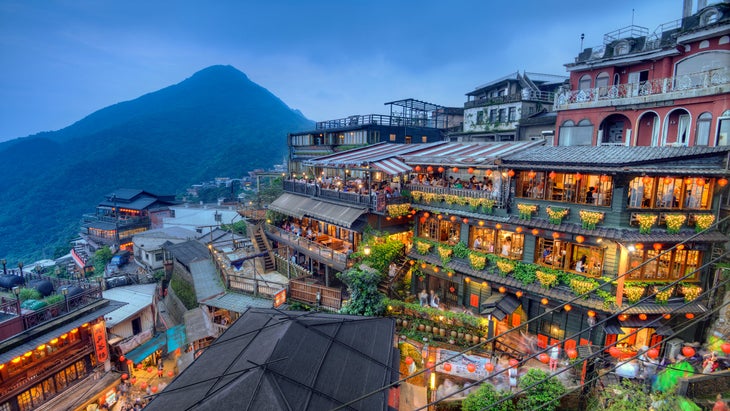 Pre-pandemic, Taiwan was one of the hottest destinations in Asia, boasting nearly 12 million visitors in 2019. As COVID events unfolded, the island kept its entry restriction in place until October 2022, only seeing 900,000 travelers last year.
The deal: In an attempt to remedy the drop in tourism, Taiwan is offering 500,000 vacationers New Taiwan dollar (NTD$) $5,000—roughly $165—to visit in 2023. The cash incentive is part of an overarching goal to attract 10 million tourists by 2025.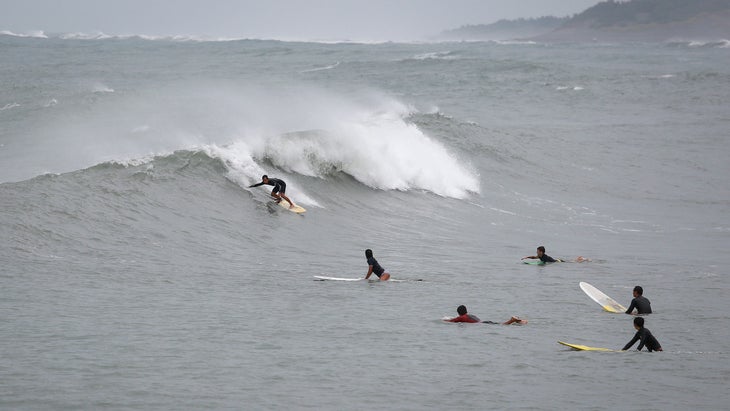 How to enter: Keep an eye on Taiwan's tourism bureau website for details. Taiwan is seeding the money by a variety of promotional events throughout the year. Winners will receive a preloaded money card with the funds, which you can use to pay for food, hotels, or other travel expenses within the country. Details about the promotional events were scheduled to be released on April 15, but so far, there has been no new information since the first announcement.
Why go: The nearly 14,000-square-mile island with almost 1,000 miles of coastline is an outdoor paradise that boasts everything from surfing to mountaineering. If coastal adventures are your thing, explore Kenting National Park, on the southern tip of the island, which is known for its limestone caves, coral cliffs and budding surf scene. The island has more than 250 mountains above 3,000 meters (9,800 feet) as well as an extensive network of parks and forest preserves. If you're interested in peak bagging, head to Yushan National Park, with its 30 peaks over 3,000 meters, including Jade Peak, which is taller than Mount Fuji.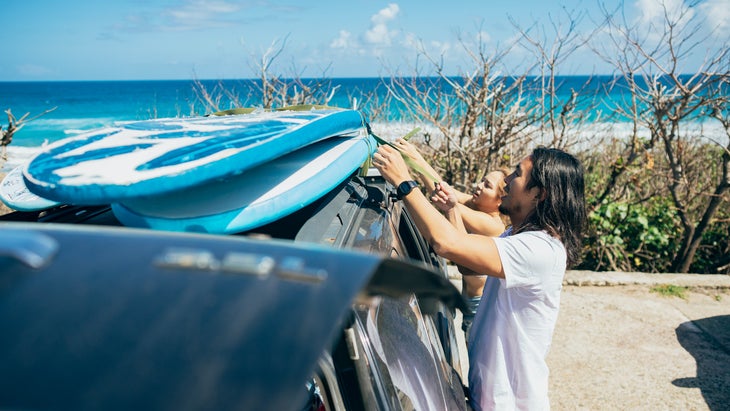 The catch: The government still hasn't released the full details of its plan; we'll update this story as we learn more. And even though Taiwan is typically less expensive than Japan or Hong Kong, $165 isn't a lot of money when you consider the amount of time you'll likely spend in the country after traveling a great distance—a non-stop flight from LA to Taiwan is 14 hours.
Earn $10,000 to move to Tulsa
Tulsa, Oklahoma, will pay remote workers $10,000 in cash and provide free desk space at a co-working facility to relocate through its Tulsa Remote initiative. The goal of the program, which launched in 2018, is to attract "diverse, bright and driven individuals to the city for community building, collaboration and networking." So far, Tulsa Remote has brought in 2,300 people to the city.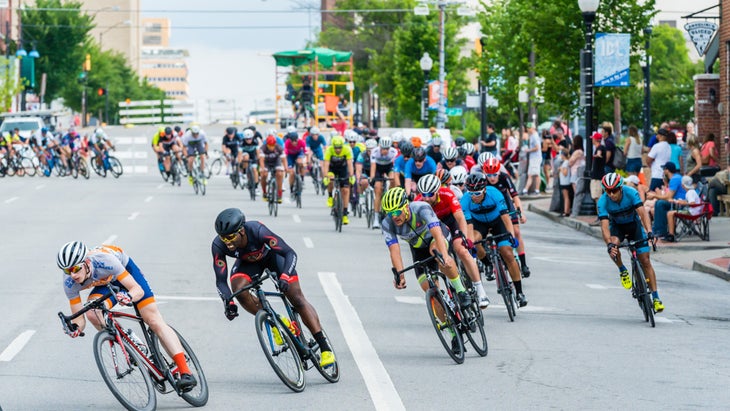 The deal: You get $2,500 up front, then $500 a month for your first 12 months in the city. The remainder of the grant is distributed after you fulfill that 12-month requirement.
How to enter: The process starts with an online application process found at Tulsa Remote. Its team reviews the applications, then picks a round of finalists for video interviews. If you're a finalist who has never visited Tulsa before, the process might also include an in-person visit to the city. So far, Tulsa Remote has attracted 2,300 people to relocate.
Why move: Tulsa might be one of the coolest cities in the Midwest, with a downtown full of art deco architecture, a vibrant arts culture, and a shockingly good food and cocktail scene. It's also affordable, with a cost of living at about 17 percent below the national average. As for adventure, the city is bisected by the Arkansas River, which anchors a string of parks throughout the city, and downtown's buildings and neighborhoods quickly give way to rolling hills. The Turkey Mountain Urban Wilderness is a quick getaway for locals, with 600 acres of trails and riverside forest to explore.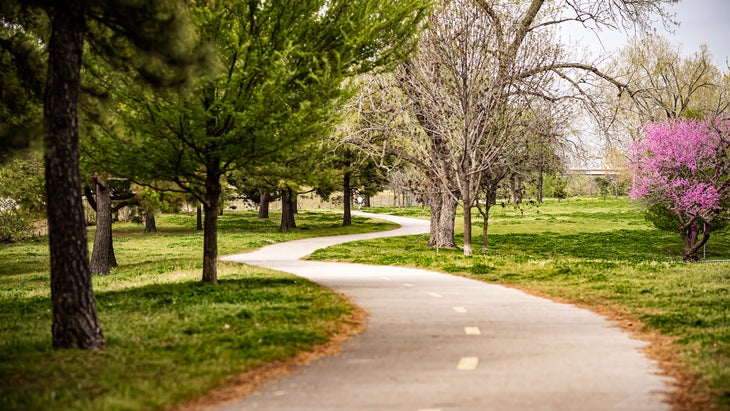 The catch: Obviously, not every applicant gets the grant. Each application is reviewed by the Tulsa Remote team, and finalists undergo a video interview. If you win the grant, one stipulation is that you live within Tulsa city limits for at least a year.
6. Friuli Venezia Giulia in Italy will buy your train ticket to visit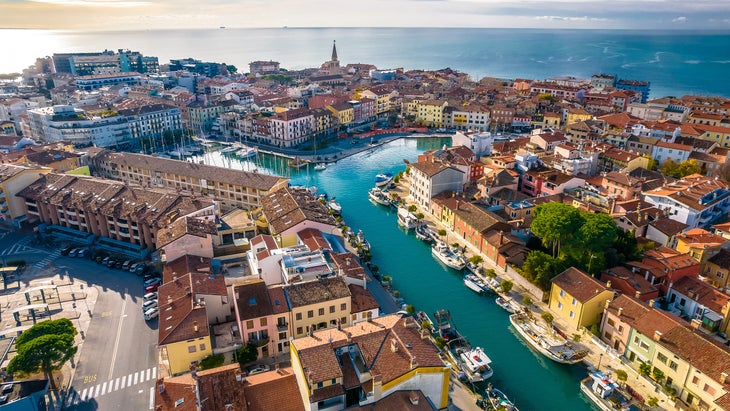 Friuli Venezia Giulia, a region in the northeast corner of Italy above Venice, is off most tourists' radar, but has plenty to be proud of, from beach resorts to wineries. To get more people to visit the area sustainably (as opposed to driving there), the local tourism board will reimburse your train ticket from anywhere in Italy and also give you a card loaded with free use of public transportation, free entry to museums, and discounts at local businesses. If you're already in Italy, it might just be enough to draw you to explore the place.
The deal: A free train ticket (see restrictions below) if you're traveling from within Italy, and free entries to museums and onto public transpo. Last minute one-way fares from Rome to Trieste, one of the largest cities in Friuli Venezia Giulia, range from $75 to $120.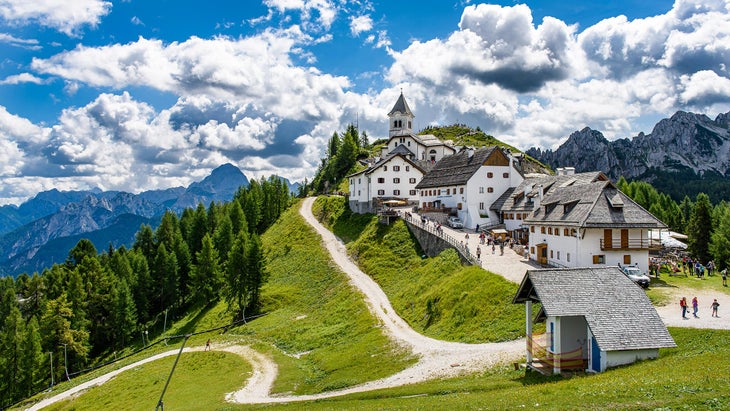 How to enter: Start the process at the region's tourism site and follow the rules. Ultimately, you'll be purchasing a package vacation through this travel agency.
Why go: Friuli Venezia Giulia was annexed by Austria until after World War I, so the cities are a beautiful blend of Italian and Austrian architecture and culture. Grado, built on an island in the Adriatic Sea, is the primary coastal destination, with beaches and olive groves to see. Cycling is the primary active pastime. Check out the routes through the Moraine Hills territory, which passes by several castles built in the Middle Ages.
The catch: You have to book your travel through a specific travel agency, per above. You also have to stay at least two nights in the region, and book your travel on either Trenitalia or Frecce rail lines. You also have to book a package that includes a hotel room at one of the participating properties. After you book your trip, the tourism board will reimburse your return train ticket, not the entire train fare. If you're interested, hurry; the promotion runs through May 31, 2023.
Graham Averill is Outside Magazine's national parks columnist. He's traveled to well over a dozen countries and lived in five different states, but he's never scored a free plane ticket anywhere nor been paid to move.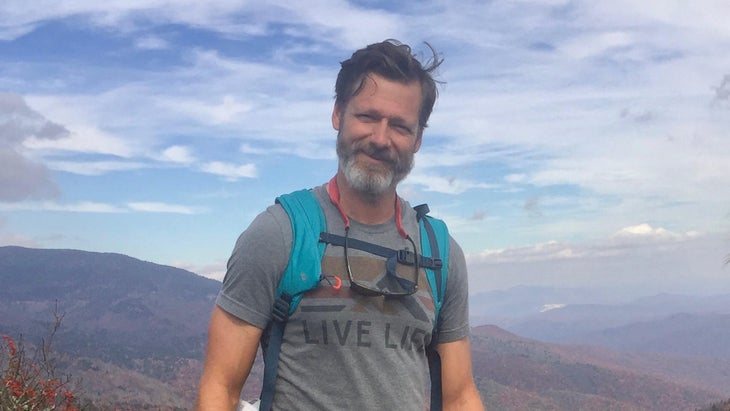 Lead Photo: Luca Cassani/Unsplash