Finland, the Happiest Country in the World, Is Giving Away Free Trips
The 2023 World Happiness Report is out and Finland took the winning spot for the sixth time, and they want you to come visit—for free. Plus: awesome trip ideas in other happy countries.
Heading out the door? Read this article on the new Outside+ app available now on iOS devices for members! Download the app.
Feeling blue? Consider traveling to Finland.
For the sixth year in a row, the Nordic country has been named the happiest country in the world by the World Happiness Report, an initiative spearheaded by the United Nations.
We like to think it has something to do with the sauna and cold plunge culture, but the report analyzes data from the Gallup World Poll, focusing on six factors that explain varying levels of self-reported happiness: social support, income, health, freedom, generosity, and absence of corruption. For the past decade, it's been released annually on March 20 to celebrate the International Day of Happiness, which was first proclaimed by the UN General Assembly in 2013.
"The ultimate goal of politics and ethics should be human well-being," said Jeffrey Sachs, president of the UN Sustainable Development Solutions Network, in a news release. "The happiness movement shows that well-being is not a 'soft' and 'vague' idea but rather focuses on areas of life of critical importance: material conditions, mental and physical wealth, personal virtues, and good citizenship."
Finland is seizing the moment by offering free trips to a four-day Masterclass of Happiness on what makes Finns so happy.
Finland's neighbors Denmark (No. 2), Iceland (No. 3), Sweden (No. 6), and Norway (No. 7) also ranked high. Israel moved up to No. 4 this year, after coming in at No. 9 in 2022. The Netherlands (No. 5), Switzerland (No. 8), Luxembourg (No. 9) and New Zealand (No. 10) complete the top 10. Eight of the ten happiest countries are in Europe.
The United States ranked 15th this year, moving up from 16th in 2022. Canada came in at 13th. Afghanistan took last place.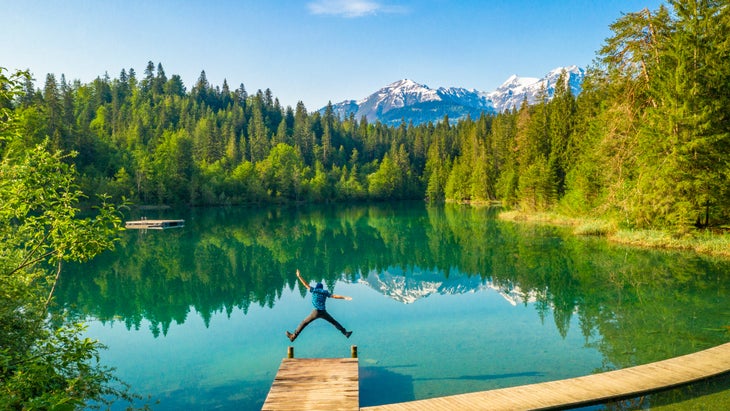 Interestingly, even after three years of a pandemic, positive emotions remained resilient. "For a second year, we see that various forms of everyday kindness, such as helping a stranger, donating to charity, and volunteering, are above pre-pandemic levels," said Professor Lara B. Aknin, an editor of the report and Director of the Helping and Happiness Lab at Simon Fraser University. "Acts of kindness have been shown to both lead to and stem from greater happiness, which is the focus of Chapter 4."
The 166-page report also briefly highlights the benefits of getting outside, and urges governments to take environmental action.
"It is also the job of society to protect the environment—for the sake of present and future generations. There is powerful evidence of how contact with nature and green space enhances human well-being," the authors say. "But there is also the overarching challenge of climate change, where our present way of life can only be protected by major international effects to reduce to net zero the emission of greenhouse gasses."
Finland is seizing the moment by offering free trips to a four-day Masterclass of Happiness on what makes Finns so happy. The first one will take place at the lakeside resort Kuru June 12 to 15. You can apply to attend to "Find Your Inner Finn" through April 2nd, so get going. Only ten people will be chosen and their travel costs will be covered. You'll earn about things like the Finnish approach to nature, a balanced life, and overall wellbeing.
Or get motivated by the stories we list below when you plan your next adventure and head to a country in the top 10 to soak up some happy vibes. Here are a few of our favorite outings to get you inspired.
Finland (The Happiest)
The Best Way to See Finland Is to Ski Finland
Author and political consultant Stuart Stevens loves a good sufferfest, so he couldn't resist Border to Border: 420 kilometers of nordic sliding through a country that defines what winter is all about.
Iceland (3rd Happiest)
Behind the Scenes with Photographer Chris Burkard in Iceland
Chris Burkard is one of the most recognizable names in the outdoor photography space, and he's always game to hike, bike, run, or climb to a vantage point for the perfect shot. On a recent assignment, Burkard trekked through the Icelandic landscape and returned with photos that will inspire viewers to get out on their own hike.
Switzerland (8th Happiest)
The Best Trail-Running Route in the World
The Swiss Alps are home to an incredible new hut-to-hut runners' route called the Via Valais. It's a little demanding—150 miles, nine stages, and 42,000 feet of elevation gain—but if you can take it on, you're guaranteed one of the most spectacular adventures of your life.
New Zealand (10th Happiest)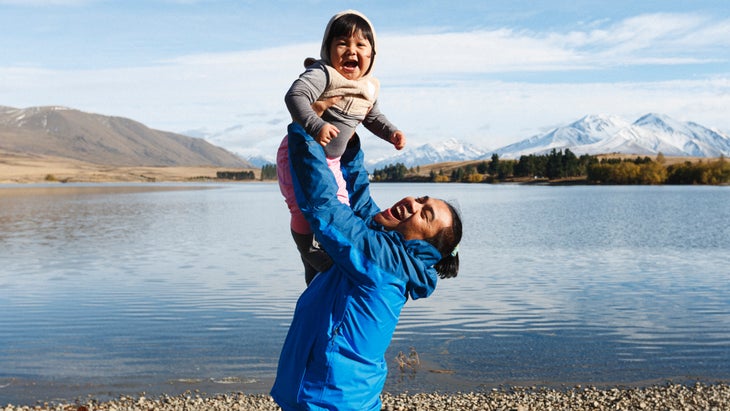 The Ultimate New Zealand South Island Travel Guide
New Zealand's South Island is undoubtedly one of the world's most beautiful places, where golden beaches and dense rainforests border the snow-capped Southern Alps, and adventures are endless. But for those of us who can't pick up and move to Christchurch, here's a definitive guide on how to make the most of your time there.
Lead Photo: SSV-Photo/Getty